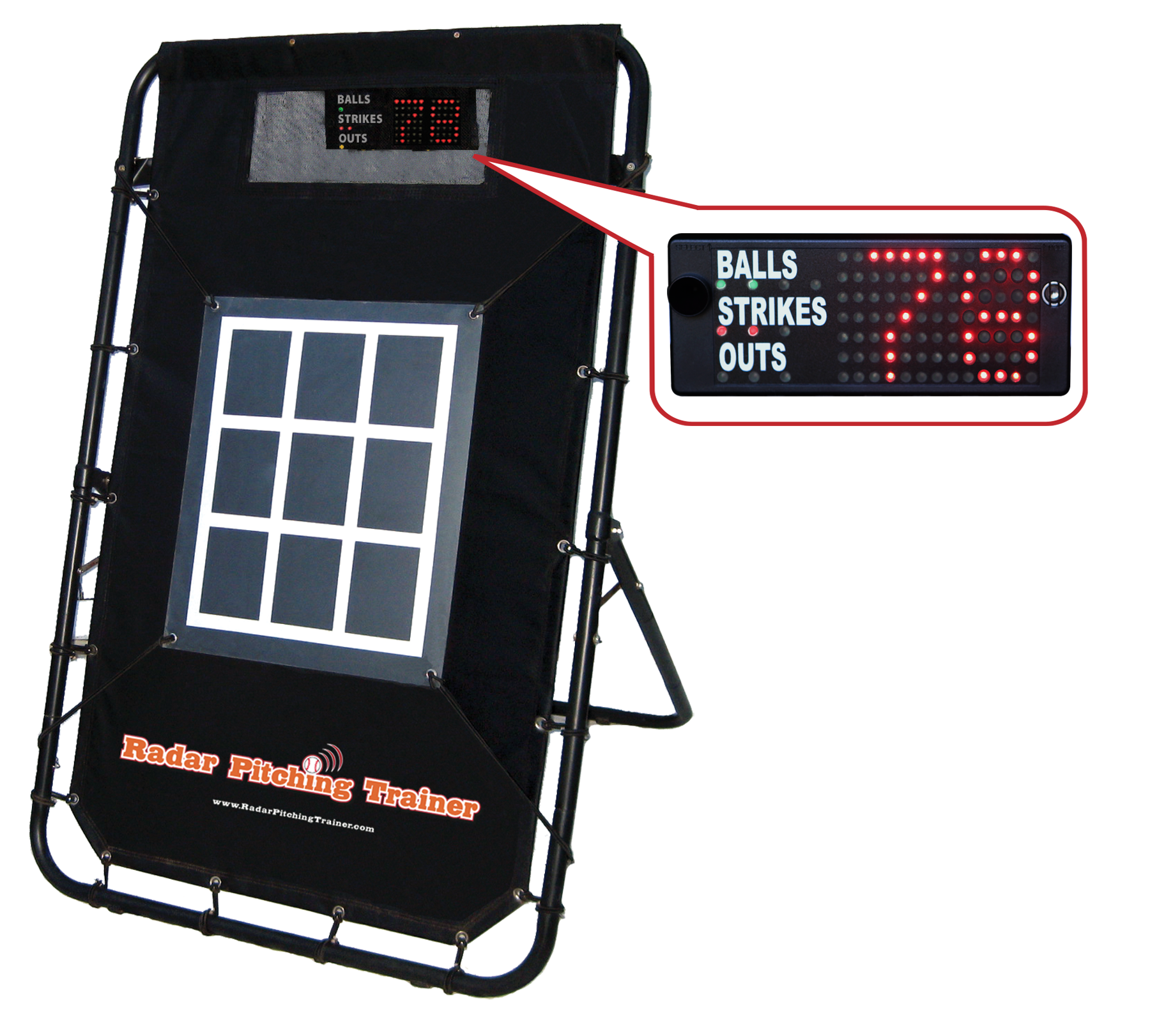 Radar Pitching Trainer RPT1000 — $449
• Calculates Ball Speed from 20 to 99mph (Baseball or Fast Pitch Softball)
• Ball Speed Is Calculated from Pitcher's Release Point
• Radar Can Be Set for 45' or 60'6"
• Proprietary Software Records Statistics including Total Pitch Count, Cumulative Strikes, Balls, Outs, & Walks
• Radar On or Off Switch
• Virtual Electronic Umpire Calls Balls, Strikes, Outs & Walks (Simulates a Half Inning)
• Large Electronic Display Can Be Read from 60 Feet in Direct Sun Light
• Long Battery Life — Electronics Run 80 to 100 Hours on 4 D Cells (No Power Cords)
• Heavy Duty 16 gage steel frame with collapse hing for easy storage.
• Durable heavy duty pitching target and strike zone.
• Perfect for pre-season workouts, bullpen sessions ,tryouts and FUNDRAISING.